Mrs Surfer & I have moved house quite a few times in our lifetime, so you could say we're not bad at it! That said, we love where we live now and hope to stay here. We know that the whole process of buying a house, selling a house, choosing somewhere new to live & relocating can be stressful so we thought we'd share 3 tips on what to look for when buying a house and making it your home.
Affordability
We've all spent time lusting over home on Rightmove that we would love to buy if only we had a couple of extra hundred thousand in our bank. It's lovely to dream about homes we might like to own or what we would buy if things were different, but for arranging a new home you do have to be practical. Looking at affordability is one of the first things you should consider when you want to buy. This means getting some valuations on the home you already own if you have something to sell. It is generally recommended that you get 3 estate agency valuations, although you can easily do plenty of your own research on Rightmove too – their sold price guide is really helpful.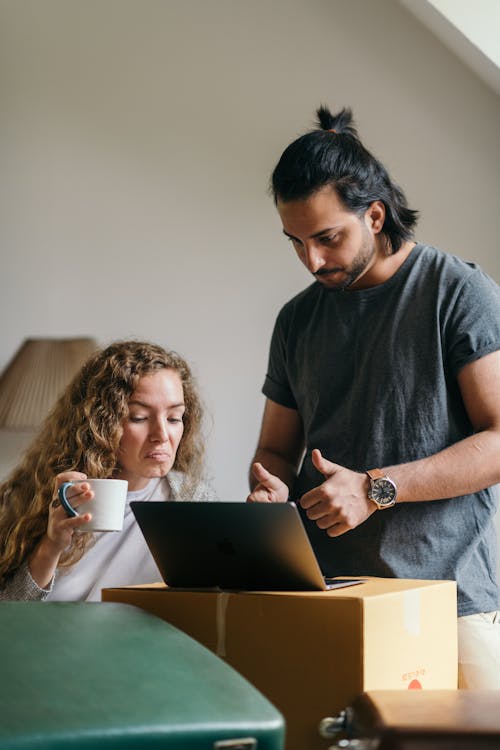 Next you'll want to look at what you can afford for a mortgage. There are handy mortgage affordability calculators that you can use online that will give you an estimate of what you can afford based on your income. Although it is always wise to speak to a financial advisor, getting a rough idea of what you can have for a mortgage is definitely a good place to start and mortgage calculators let you do just that.
What You Want From a House
Buying a house is a big deal and not something you're going to be able to do or want to do all the time. This means that you need to make sure that the one you choose to buy is right for you. Create a tick list of all the things you would like from a new house, as well as all of the things that are essential. Realistically, you might find it hard to find a new house that ticks all of the boxes but at least with a list, you have a firm idea in mind and can take things from there.  You'll want to consider things about the actual house (size, garden,  parking) and the locality (shops, public transport, neighbours). Think about what you might be able to change on the house to make it perfect or your needs, if it doesn't already cater – for example, speaking to a company like Dino Decking for help with installing decking areas into your garden.
Where Do you Want To Live?
Researching the area you want to live is a good idea – especially if like us you're relocating. We moved from Lancashire to Yorkshire, so a complete change. Firstly, we visited the area to make sure we liked it and looked at a few houses here before we settled on the one we live in now. We had a look online, local Facebook groups and so forth to get an idea of what the area was like and how we would fit in. If you're only moving locally this might be less essential but you'll certainly want to consider what the schools are like if your kids will need to move school, or what your new commute to work will be like.
Do you have any tips on what to look for when buying a house? We'd love you to share them below.
*Collaborative post